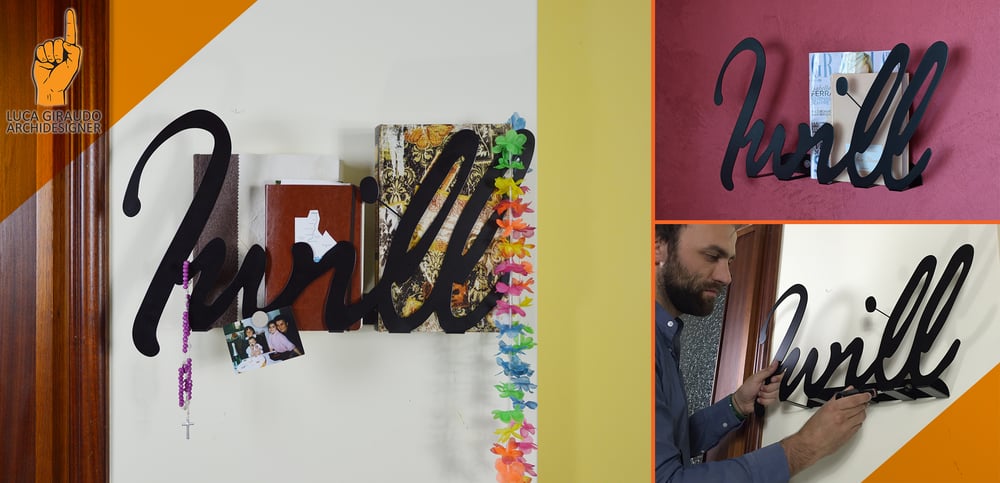 DESIGN ITALIANO ARTIGIANALE
Guarda il video di I Will su YouTube
https://www.youtube.com/watch?v=JaD-vJOH_2k
"Will" è una forma verbale inglese che ci permette di esprimerci nel futuro. Il futuro non esprime semplicemente un evento che si verificherà, ma anche la nostra attitudine verso tale evento futuro.
Una mensola che vuole essere una promessa a noi stessi, una speranza segreta, un sogno nel cassetto... il tutto con un lamierino finemente lavorato.
"I will …" concludetela voi!
Dimensioni: 50x25x10cm
Guarda la galleria completa a questo indirizzo:
http://www.lucagiraudoarchitetto.com/arc_project/mensola-i-will
--------------------------------------------------
ITALIAN DESIGN HANDCRAFTS
Watch 'I Will' video on YouTube:
https://www.youtube.com/watch?v=JaD-vJOH_2k
"Will" is an English verb form that allows to express ourselves in the future. The future simply doesn't express an event that will occur, but also our attitude towards this future event.
A shelf that wants to be a promise to ourselves, a secret hope, a dream... all in a finely crafted metal sheet.
"I will ..." you can end it!
Dimension: 50x25x10cm
Visit the gallery at:
http://www.lucagiraudoarchitetto.com/arc_project/mensola-i-will/